About Us
Lee Moss Media was founded by two web visionaries: Dante Lee and Will Moss. The two have been working together since 1999, and have evolved into media moguls that are well-respected in the industry. They officially combined their efforts under the Lee Moss Media brand in 2008. Their office is located in Columbus, Ohio.


Dante Lee is a marketing and PR strategist, an SEO consultant, and a blogger at www.DanteLee.com. Most notably, he is the 27-year old president and CEO of Diversity City Media - the company that created BlackNews.com, BlackPR.com, BlackStudents.com, and other sites.
Lee also serves as a motivational speaker and diversity consultant, addressing several groups including the African American Business Summit (AABS), the Tavis Smiley Leadership Institute, the National Association of Black Telecommunications Professionals (NABTP), and the Booker T. Washington Economic Development Summit.
Lee graduated from Bowie State University in Bowie, Maryland with a Bachelors degree in Computer Science, and was the only person in the institution's 100-year history to graduate from a 4-year program, in three years.


Will Moss is a social media strategist and pioneer, a diversity recruiting expert, a software developer, and a blogger at www.WillMoss.com. In 1999, he single-handedly built the first ever social network for African Americans. Ten years later, the site is 1.2 million members strong.
Most recently, Moss has built a white label social networking tool called Connect Platform. The service targets Black entrepreneurs, organizations, and businesses to help them create their very own revenue-generating social networks. The service has already been tapped by several recognized brands including TV One, Real Men Cook, October Gallery, Janet Jackson, Patti Labelle, Juanita Bynum, "Pepa" from Salt-N-Pepa.
Moss is an alumni of Hampton University in Hampton, Virginia, where he graduated as the top Computer Science scholar in his class and went on to work as a lead software engineer for AT&T Bell Labs.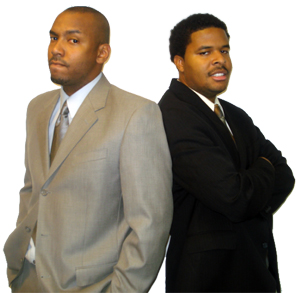 Accolades and Awards:
Featured On Tavis Smiley Show
Featured In Black Enterprise Magazine
Featured in Ebony Magazine
Featured on Fox News, MSNBC, and CNN
Black Enterprise Small Business Award Nominee
Winner of Black Business Professionals
"Road Less Traveled" Award